I just got back from my first multi day trip away from my children, a lovely trip to New York with my mother-in-law & her other daughter-in-law.  More about that later…. While I was gone, the kids, and my poor beloved father-in-law (who was acting as backup support for his sons), got the flu. In other words, my house needs some major love since I got home!
Maybe that purple Swarovski crystal encrusted shovel could help me unearth my floor…
So, for those of you who may also need your children to have some distraction while you un-explode your living room (yikes, I tell you!), or are looking to let someone else do some of the work for some holiday musical education, I found a couple great deals out there:
Audible.com has a free Great Courses available on the history of Christmas music. I "purchased" it, but haven't had a chance to listen to it, so keep that in mind in playing for littles.

Maestro Classics is having a 20% off sale with the code "HUMBUG", and if you order by 12/15, you can get free shipping for arrival by Christmas. We just got their Nutcracker, which I talked a little bit more about here, and really enjoyed.  My boys have been loving their CDs of Mike Mulligan and the Steam Shovel, Peter & the Wolf, and Tortoise & the Hare for years.  If you need immediate distraction, they have downloadable MP3s. 😉
SQUILT (by Homegrown Learners) offers a few different Christmas music unit studies: two different SQUILT Christmas Carol units, as well as a unit on SQUILT The Nutcracker.  Use the code "LASTCHANCE"  for 50% off any of those until 12/16:
Click here to visit Homegrown Learners.
Happy Christmas-themed learning to you and yours!
Please also send me your prayers for the successful unburying of our kitchen counter….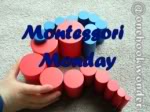 Related posts:
You might want to read this too:
This post was singularly original...wander at will!